Share:
Manuel Antonio Vacation Rentals
up to 50% off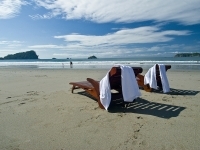 Manuel Antonio Vacation Rentals provides the ultimate Costa Rica vacation rental experience. We offer our guests the highest quality vacation rental properties, complete with all the comforts of home and stunning ocean views, at an affordable price. Our extensive inventory has luxury villas and homes in Manuel Antonio, Jaco Beach, Tamarindo, Jaco Beach, and beyond. From honeymoon relaxation to active sports experience, our homes will exceed your expectations.
Are you looking for a nice Costa Rica Vacation? Enjoy a pleasant trip while enjoying the savings your membership card affords you. Manuel Antonio Vacation Rentals has over 50 vacation properties, from 2 to 4 bedrooms, Private pools, daily maid service, and optional concierge service. Manuel Antonio is an excursion destination where you can find excellent restaurants, world-class surfing, and some of the best beaches in Costa Rica. All these properties are located less than a mile away from Manuel Antonio National Park.
Manuel Antonio Vacation Rentals is a member of the Costa Rica Rental Registry, you can book with confidence with our company, knowing that your reservation deposit is protected under local legislation