Share:
L Michaels Jewelry Designs
25% off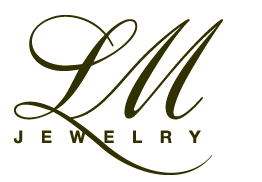 L Michaels Jewelry Designs is offering a 25% discount off all designer magnetic therapeutic jewelry and bracelets.
L Michaels Designer Magnetic Therapeutic Jewelry & Bracelets
Our hand-crafted designer magnetic fashion accessories are for anyone who wants to look and feel better. Magnetic Healing Jewelry
can relieve aches and pains associated with:
•

Tendonitis

•

Tennis Elbow

•

Arthritis

•

Carpal Tunnel

•

Body Pains

•

Sports Injuries
Our magnetic jewelry has been featured on the
Today Show
as a great gift for Mother's Day..
BENEFITS INCLUDE:
•

Improved Energy and Immunity


•

Improved Stamina and Balance


•

100% Safe (No Side Effects), Drug Free
More about Healing Magnetic Jewelry
Magnetic jewelry L Michaels combines fashion with function to provide stylish lifestyle accessories that offer all the health benefits of natural magnetic therapy. Magnetic therapy has been shown to reduce pain, help blood circulabytion and improve your immune system.
At L Michaels Jewelry Designs, we are taking the therapeutic benefits of magnets one step further. A neodymium bracelet represents the most fashionable and health promoting magnetic jewelry available today.
Buy magnetic bracelets today and you will:

1. FEEL your best
2. LOOK your best
3. PERFORM your best

No matter how effective therapeutic magnets are for health promoting purposes, their benefits are lost if they are not worn on a consistent basis. Our unique, hand-crafted healing magnetic jewelry is designed to be eye-catching and to have universal appeal. We have over 200 styles to choose from and all of our bracelets, necklaces, chokers, anklets and magnetic rings go great with any casual or formal attire.

Neodymium magnets are the building blocks that compose each piece of our therapeutic jewelry. These magnets are the strongest for their size and the most respected and widely used for healing and health promoting purposes.

Come and join our many satisfied customers who have not only achieved symptom relief, but have also found a great way to accessorize their way to better health. Our therapeutic healing bracelets will help you to feel your best—both inside and out. We offer magnetic health bracelets at affordable prices and our 90 day 100% money-back guarantee allows you to order with peace of mind.

See our entire Neodymium Jewelry Collection…
The benefit of combining health and fashion is continued in our full line of hematite magnetic jewelry. A magnetic wrap bracelet features striking combinations of magnetic hematite beads intermingled with cloisonné, fresh water pearls, or glass beads. These beads are further accentuated by Tibetan or Bali silver spacers. The magnetic hematite beads align to hold the bracelet together so no clasp is required. Hematite magnetic jewelry can be worn as bracelets, anklets, chokers, or necklaces.
View our entire on-line selection of beautifully designed magnetic hematite wraps…
L Michaals Jewelry Designs crafts jewelry that stands out in your wardrobe. Every piece in our collection is hand-crafted for an original look—the perfect accent to any healthy lifestyle.