In observance of Memorial Day, we will be closed on Monday, May 28th, 2018.
Save up to $200 Per Night of Best Available Rates
September 5, 2014
Miami | Las Vegas | Puerto Rico | New Orleans | NYC | Waikiki | 7-Night Cruise to Alaska |



WEEKLY DEAL DASH

New York hotels

Los Angeles hotels

Las Vegas hotels

Hotels

Deals

Packages
Every week we hand-pick the very best deals to compile our deals list, available exclusively to our Hotels Etc Club members, for one week only!
To book the listings below, log into your members area and use the booking engine with the blue boarder on your members home page.
This Week's Deal Dash
September 5, 2014
From $217- Downtown Miami 5-Star hotel, up to 41% savings
From $112 - Rendezvous in Montreal with up to 42% off 4.5-Star hotel w/gorgeous views & stellar location
From $85 - Up to 42% off at PGA tour resort in Puerto Rico
From $103 - Exotic Caribbean getaway at Hilton Curacao for over $65 off/night!
From $73 - Experience the best of scenic Denver from a premier location near Cherry Creek Shopping District & popular Downtown Denver attractions, up to 52% off
From $70 - Stay at a 4-Star all-suites hotel one mile from Disneyland, for up to 49$ off/night
From $52 - Save up to 47% off your stay at conveniently located Orlando hotel with FREE shuttle to Disney World, Sea World & Universal Studios
$569 - 7-Nt Cruise to Alaska aboard Celebrity Millenium w/$50 Credit
Vegas From $54 - Escape to the extraordinary at an all-suite casino-resort minutes from The Strip, 44% ?below retail
From $299 - Spactacular Hollywood Hills views from a 5 Star Beverly Hills hotel balcony, up to $161 off/night
From $216 - Stay at a stunning Boston boutique hotel in the heart of downtown Boston's fashionable Back Bay, save up to $97/night
From $148 - Discover the sophisticated side of Washington from this superb large hotel minutes from city centre, up to 51% below retail
From $71 - Fabulous grand hotel at the heart of Dallas minutes from Galleria shopping centre & restaurant district, up to 46% off
From $248 - Fantastic San Francisco location steps from Fisherman's Wharf famous attractions, up to $142 savings/night
From $162 - 4-Star New Orleans hotel next to Mississippi River and steps from the French Quarter, up to $108 savings/night
From $152 - Downtown Seattle Hotel in the heart of it all with easy access to all the great Seattle attractions, up to $117 off/night
From $425 - NYC's newest luxury hotel at a privileged Midtown location w/ effortless access to Central Park, Lincoln Center, Carnegie Hall & 5th Avenue, save up to $191/night
$45 - Redefine entertainment with Blue Man Group, a mash-up of unique live music, unexpected humor & lots of paint, now at Universal Orlando theme park in Orlando, 44% off
$34- Explore the National Mall in Washington DC by riding the most unique vehicle created & visit some fun off-the-mall spots along the way, 46% off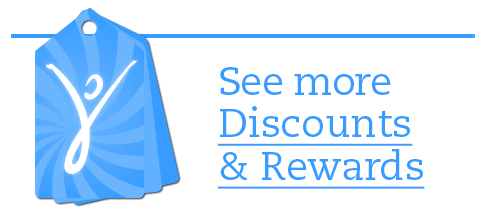 Back to Blog Main